Today we celebrate Pride, a day of community and solidarity. However, for all members of the LGBTQ+ community to be treated with respect and equity we must use this day to reject the corporatisation, homogenisation and sanitisation of our struggle.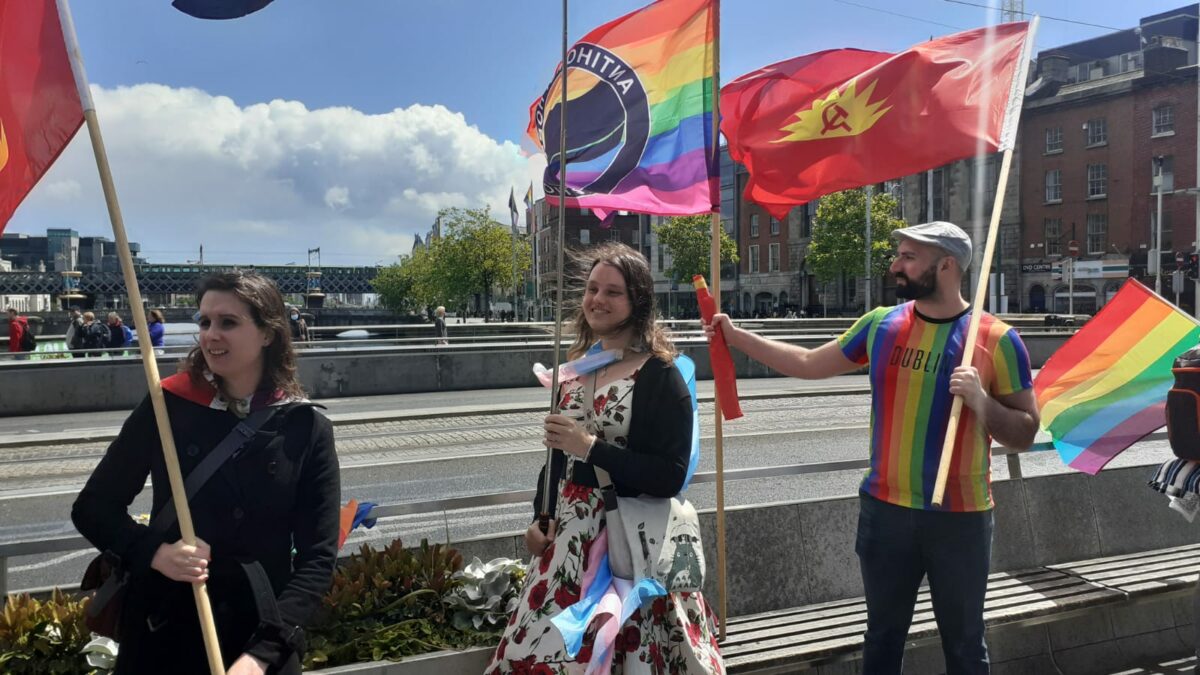 Now that it is safe and profitable to do so, we see companies pouring more and more money into Pride whilst doing very little to further the LGBTQ+ struggle. Prioritising the likes of Google in the Pride march and moving unions to the back, unions that represent workers like teachers who still feel unsafe to be out for fear of discrimination or losing their jobs, is a reflection of how something has gone awry in the spirit of Pride.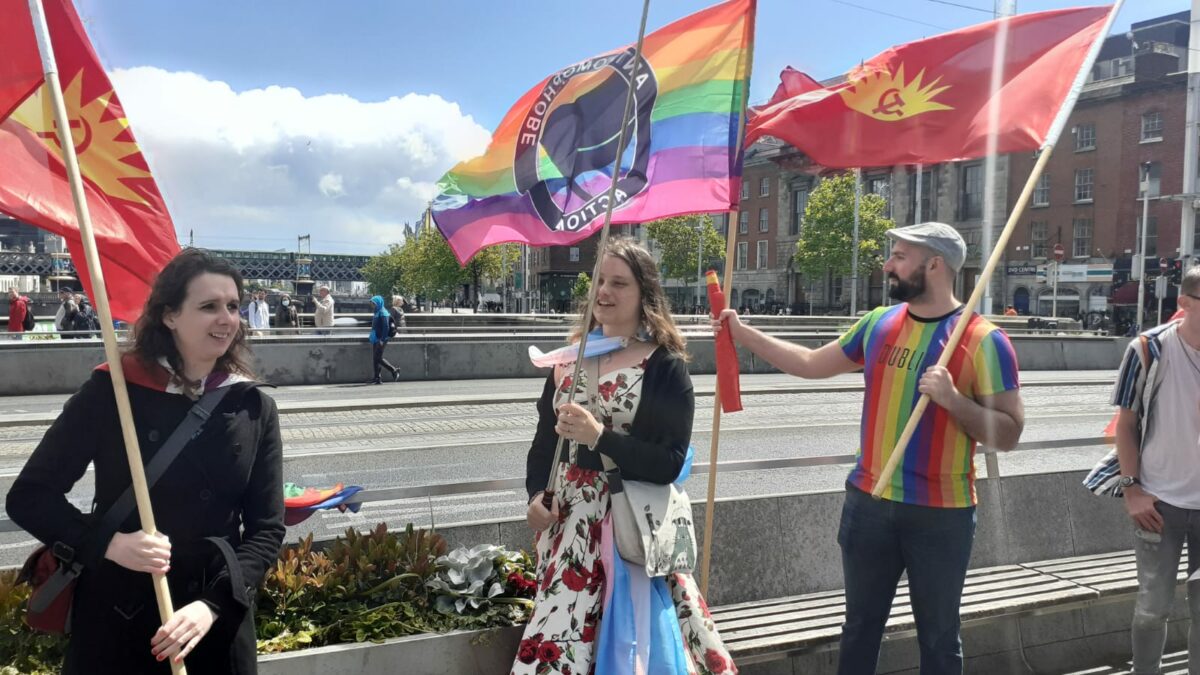 Gardaí have been welcomed into the march with "meet and greet" sessions and rainbow cars. This is the same organisation that has refused to investigate hate crimes, has had members engage in misogynistic and racist actions , repeatedly targeted activists for violence and harassment, refused to investigate the wrong doing and illegal actions of its members and murdered vulnerable and minority people. These are not the people we wish to stand with, build community with or value the inclusion of.
We stand with, and are a part of, the LGBTQ+ community. We will continue to challenge transphobia, misogyny and homophobia where we find it!
Happy Pride 🏳️‍🌈