Local Dublin Communist Party Activists took part tonight in a the protest to show solidarity with the people of Palestine who have suffered so much, and continue to suffer daily, at the hands of the Israel's apartheid regime. Outside the stadium banners reading, 'Love Football, Hate Apartheid' and 'Boycott Israeli Apartheid' will be displayed alongside Palestinian flags.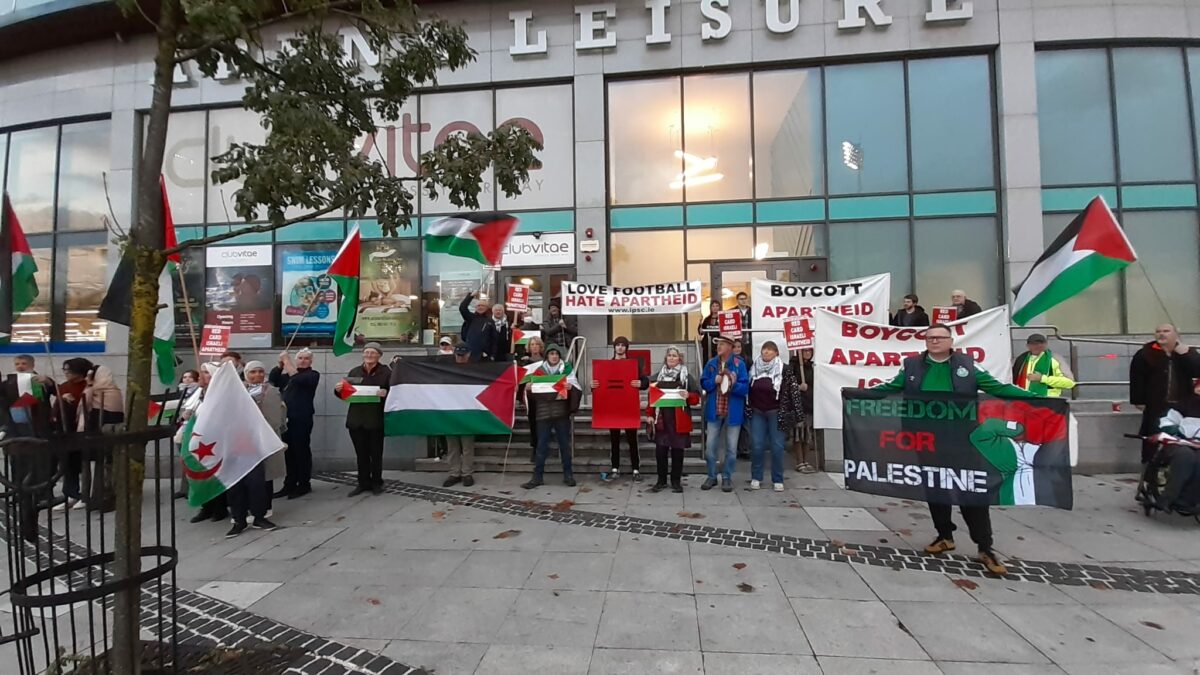 Following in the footsteps of the successful sporting boycott against apartheid South Africa in the 1980s, Israeli apartheid should similarly be boycotted and Israeli teams excluded from international sporting arenas like UEFA and FIFA.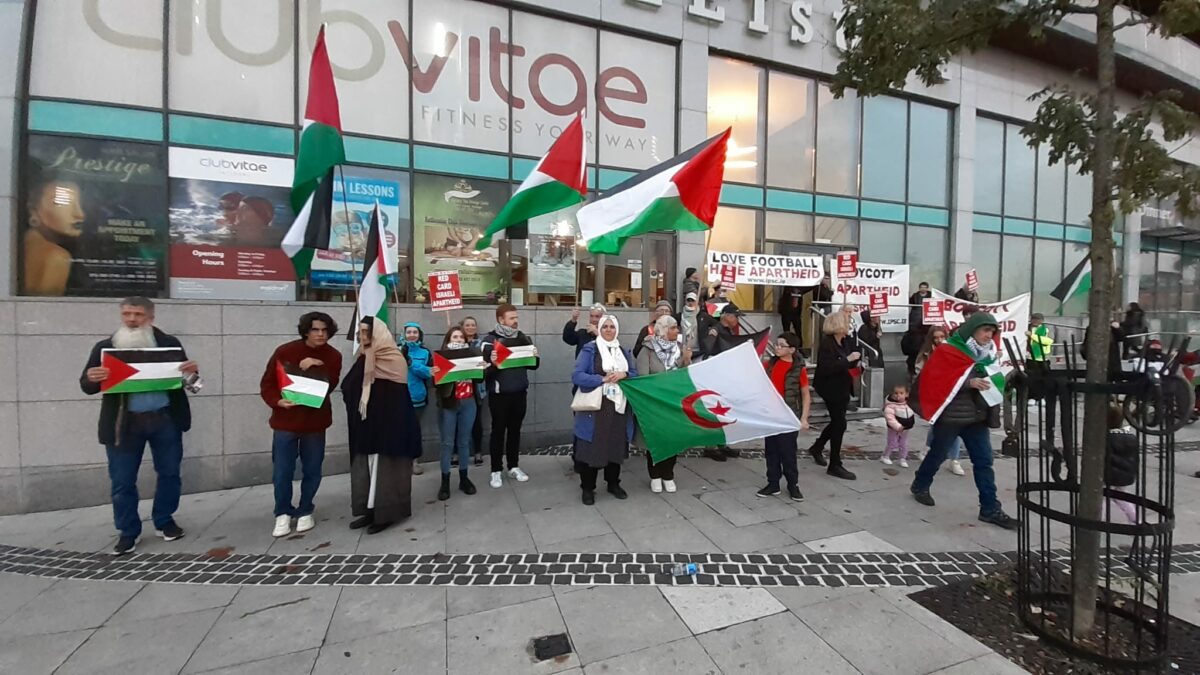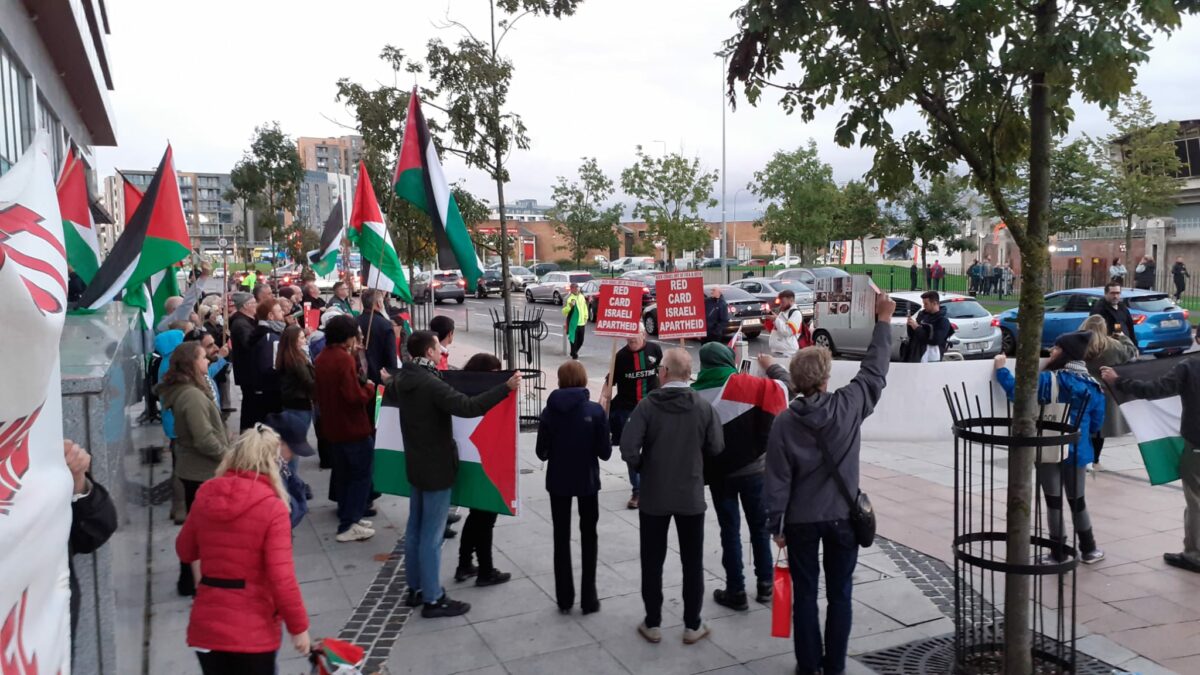 At the protest a call for such a sporting boycott of Israeli football teams due to the Apartheid nature of the Israeli State, the ongoing occupation of Palestine and the continual denial of rights to the Palestinian people. The Palestinian Campaign for the Academic and Cultural Boycott of Israel (PACBI) have confirmed that this game falls under their Boycott, Divestment and Sanctions (BDS) guidelines.