Tonight Monday 3rd October Local Communist Party Activists along with Members of the Community Acton Tenants Union ( CATU) and Housing activists were protesting at Dublin City Council Head Offices with regard to The re-development of St. Michael's Estate in Inchicore which has been over a decade in the making. Local campaigners have fought tirelessly over that time to make sure it is for good quality public housing. The planning application for the site is due to go in next week. 

Instead of celebrating a victory for more good quality public housing for people in our community – at the 11th hour on Monday last local reps were told part of the site was to be given over to private development.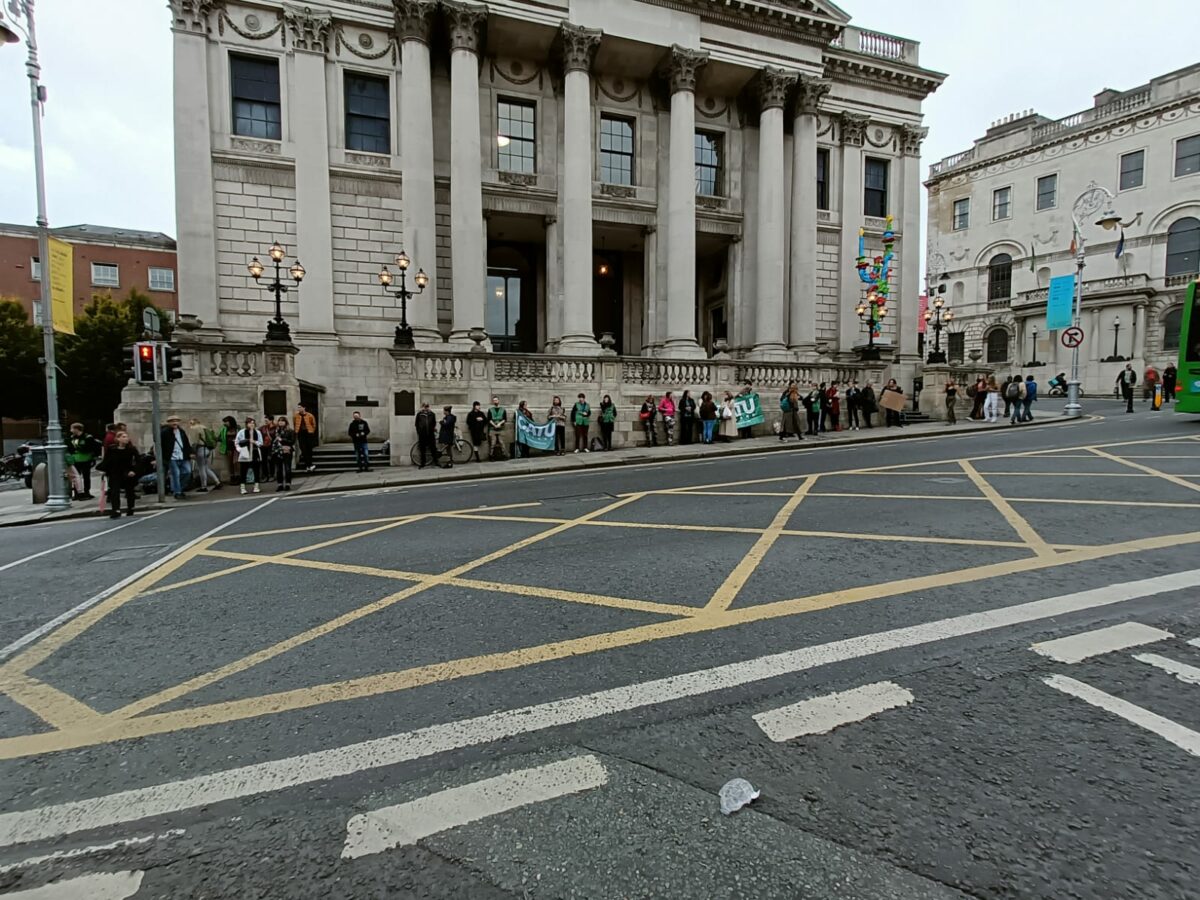 The council are proposing that the section fronting Emmet Road, including 91 apartments, is going to be developed by a private developer to be rented out on a for-profit basis.
That's 91 units that, instead of being secure homes, will be used by corporate landlords to make millions with no control over quality or cost. This private landlord will no doubt be charging enormous rents unaffordable to most, and flies in the face of what we have been promised.
We demand that the council drops their plan to sell off part of the development and that public land remains in public hands.