Members of the Belfast and Betty Sinclair branches took part in the annual Bloody Sunday march in Derry on Sunday 29th January.
The annual march takes place to mark the murder by British Army of 13 civil rights demonstrators on the day and one other marcher died afterwards from his wounds.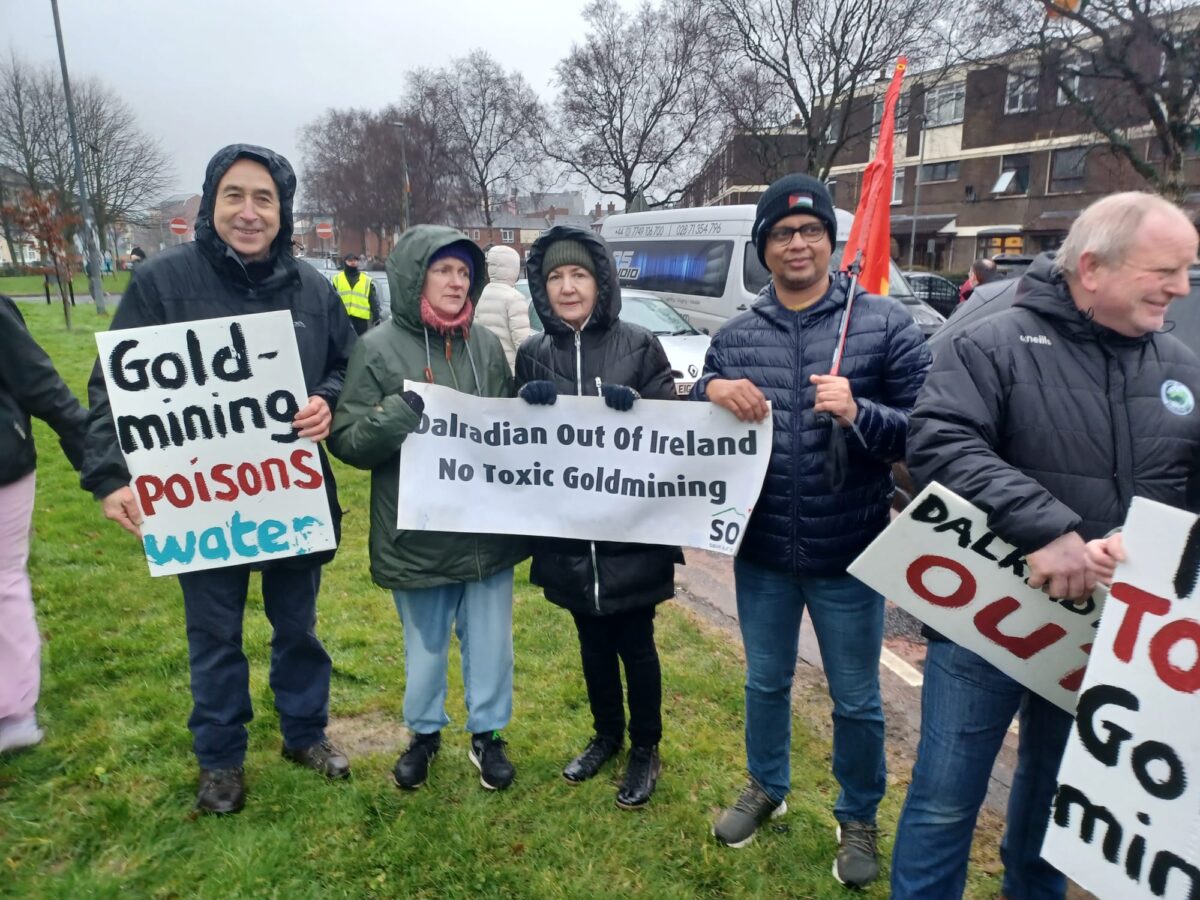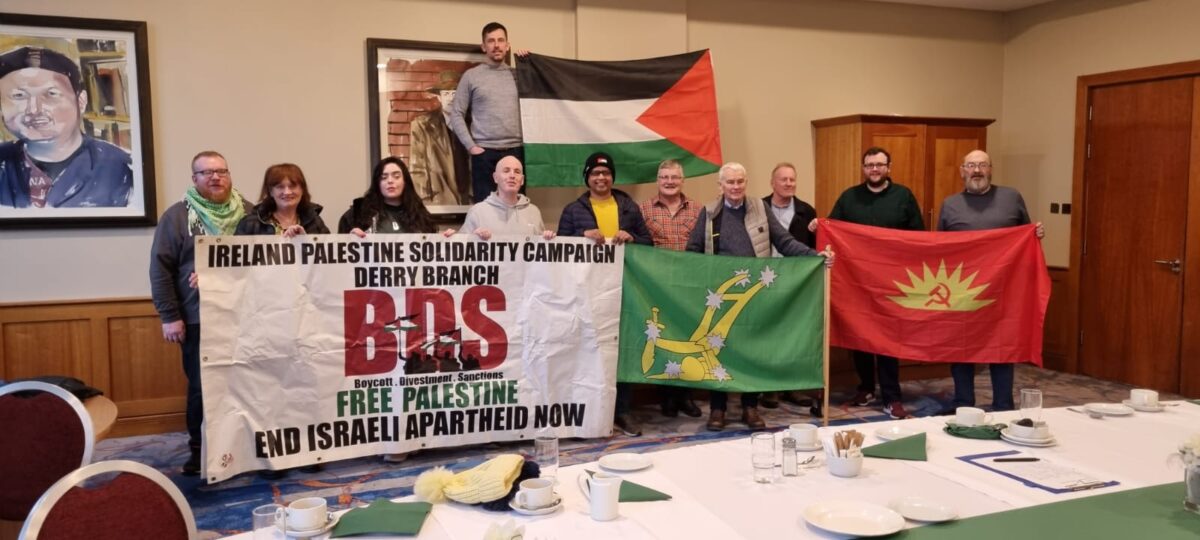 The Northern Ireland Civil Rights Association march took place in Derry on 30th January 1972.
Members of the CPI marched alongside members of the Peadar O'Donnell Socialist Forum.
Banners carried on the demonstration included called for solidarity with the Palestinian people and in support of BDS of the apartheid state of Israel. Also, posters in support of the people opposing the global mining corporations in the Spirin Mountains