Activists within the Communist Party Of Ireland Dublin branch give to their support to the protest in Dublin yesterday with a well-attended demonstration outside Leinster House., Communities leaders across Dublin called for the Government to address issues regarding immigration and the concerns of local communities.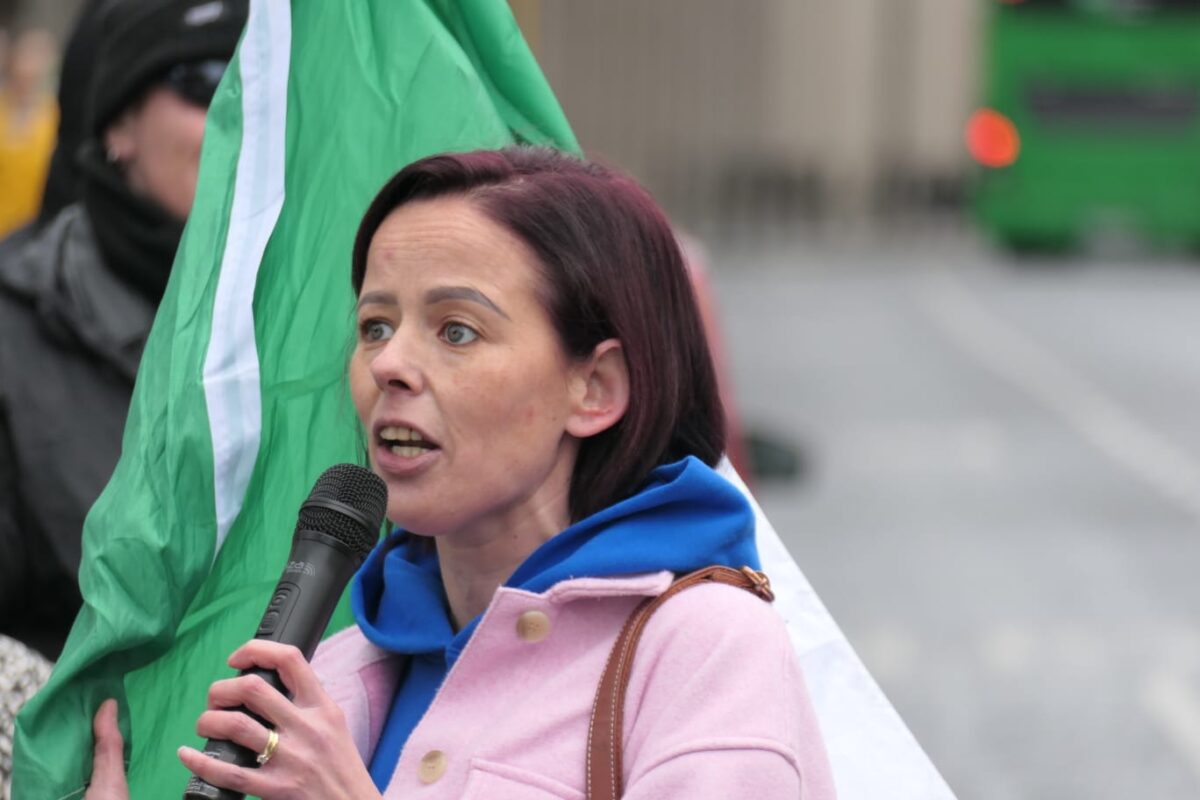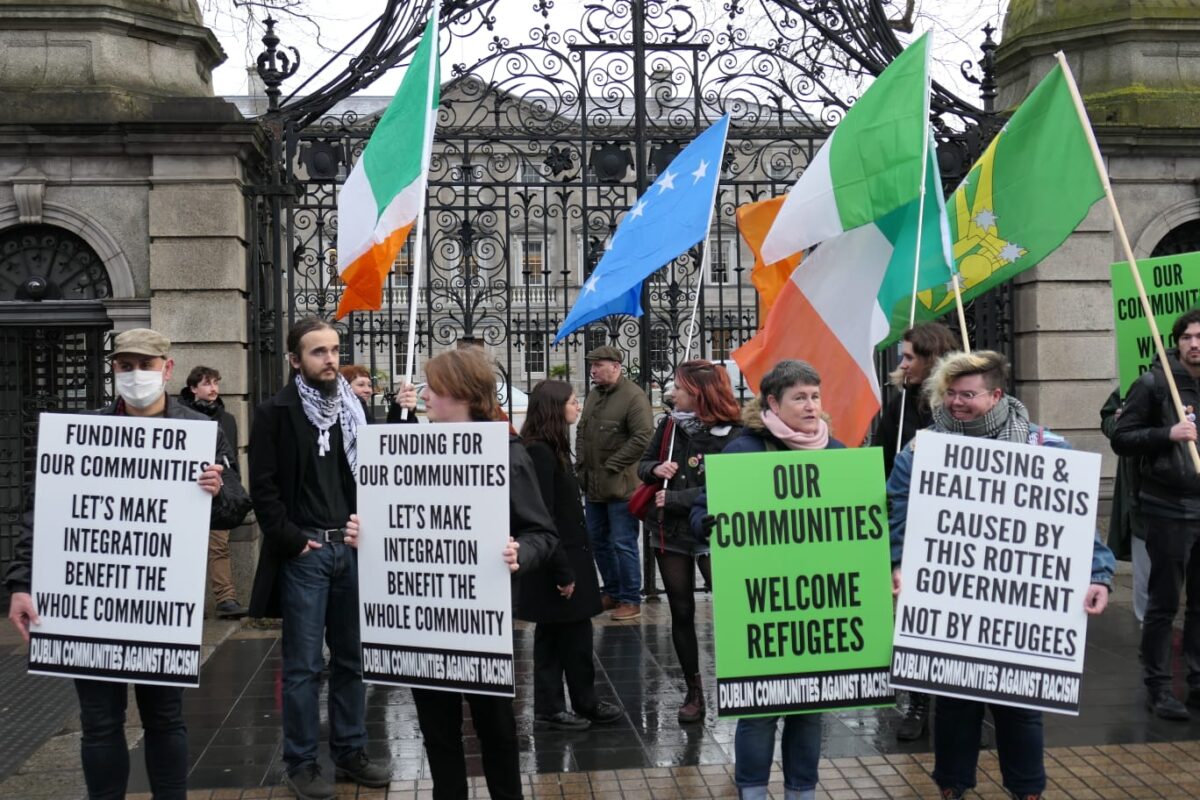 The group said it is concerned about a rise in anti-refugee protests across the country, but added it condemns government policies "that have brought about conflict and division in our communities".
They said this failure by the current and previous governments has exposed communities to the "poisonous influence of far-right agitators who have nothing to offer the working class but misery".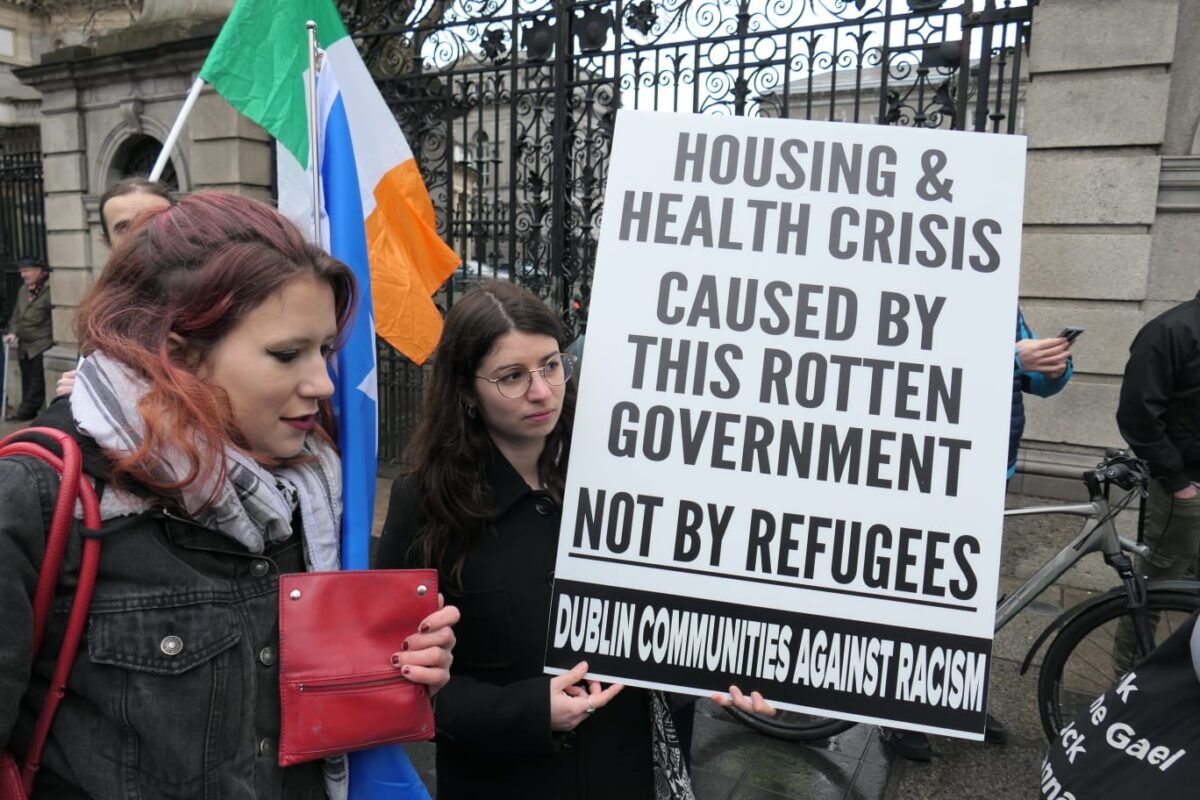 DCAR claims the Government has failed to adequately communicate with local communities on the number of asylum seekers being brought to the respective areas, nor has it addressed concerns over the lack of resources in these places.