Local Dublin Activists from the Communist Party Of Ireland took part in a protest against the visit of US President and warmonger Joe Biden.
Twenty years ago President Joe Biden was one of the main drivers of the war on Iraq. As chair of the
powerful Senate Foreign Relations Committee, He and George W. Bush persuaded the public to
back the war. Biden holds responsibility for the thousands of deaths and for devastation of Iraq
and the surrounding region since the invasion.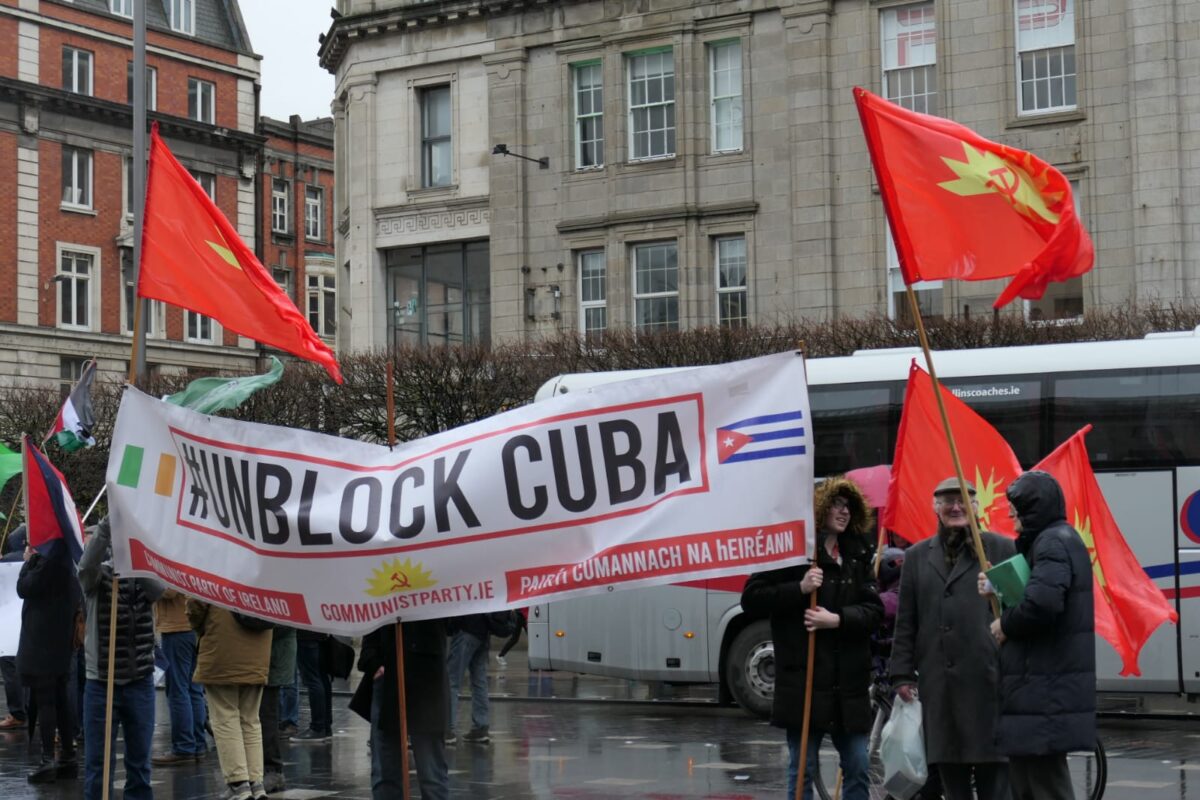 Today US imperialism continues its warmongering in the Middle East; most recently through providing bombers and weaponry to the Saudi Arabian dictatorship as it continues a brutal war against the people of Yemen. In Latin America, US-backed coups and attempted-coups continue, as do inhumane US-led
blockades and sanctions. These have resulted in the immiseration of millions of working class
people; in particular in Cuba, Venezuela and Nicaragua.