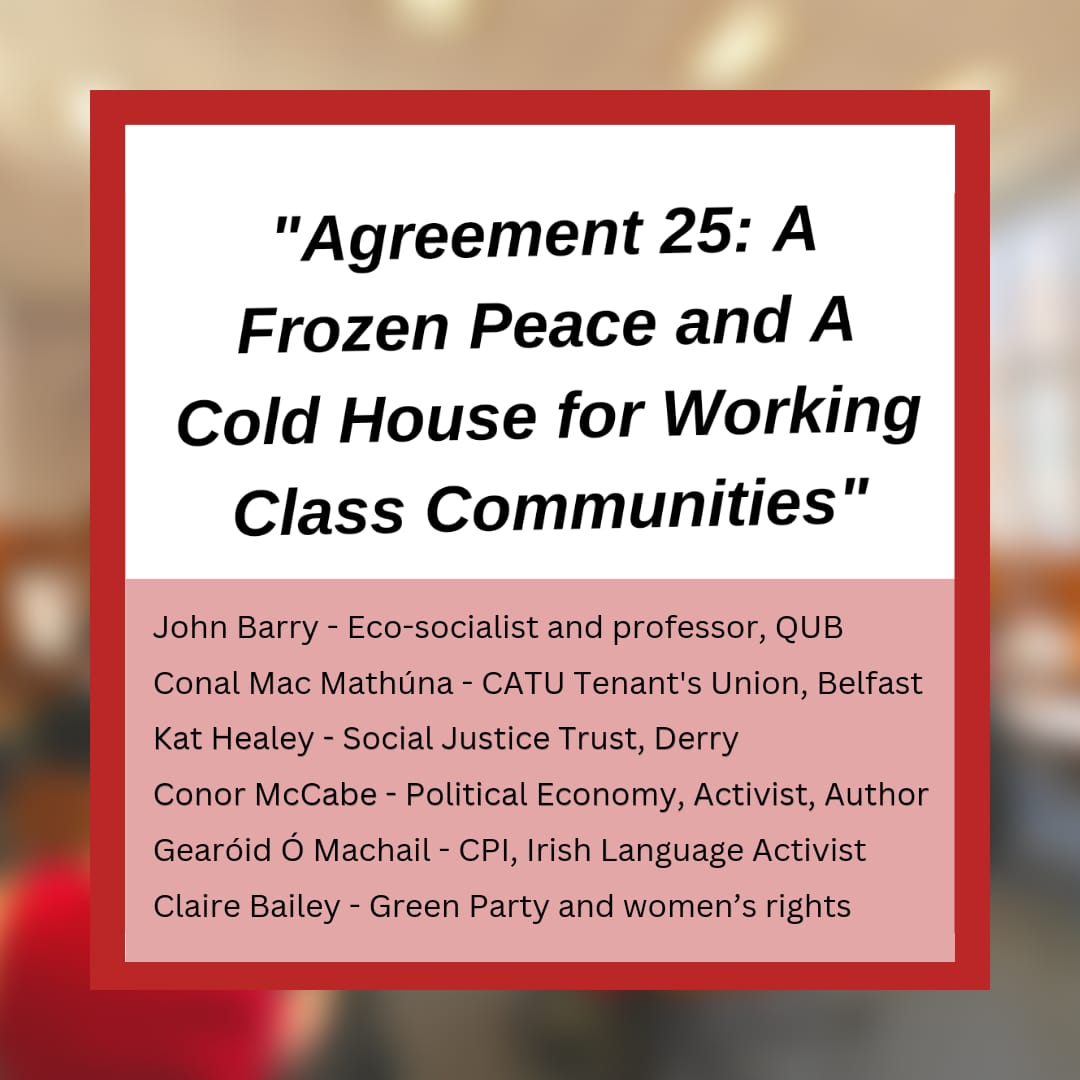 Communists took their place amongst a wide range of radical activists from across the North at Queen's University in a critical appraisal of the Belfast/Good Friday Agreement. Activists shared experiences and aspirations based on their struggles to address the realities of the lives of the working people in the North since the Agreement.
The open forum was in stark contrast to the self congratulatory, complacent jamboree hosted by the university's management for political leaders and elites.
In the contributions from the two panels of community, trade union, academic and political activists and the wide ranging debate that followed there was clear agreement that there had been no tangible peace dividend in any of the areas considered – employment, educations, housing, social welfare, environment, policing, sectarianism, national independence and political transparency amongst them.
Gearoid O Machall, a Communist Party panel speaker, spelt out how initial optimism that the Agreement provided an opening for developing class conscious politics had been dashed on the realities of the triple lock of UK, EU and US imperialism.
There were clear differences of opinion amongst participants about what, if any use, could be made of the present political structures and what immediate potential there is for progress within the changing economic, social and political balance of forces within Ireland and internationally. But it was equally clear that it was only through continued and intensified struggle across the range of issues faced by the working class that progress could be made and opportunities for exchange between radical activists had a role to play in sustaining those struggles.