On Wednesday evening last 26th July, The Communist party of Ireland supported by Cuba Solidarity Forum Ireland (CSFI) Political Activists and supporters of Cuba demonstrated at Dublin's iconic Ha'penny Bridge to highlight the illegal blockade by the US Government and its lackeys of Cuba. For over 60 years Cuba has been attached by the United States- Punished for carrying out a popular revolution liberating Cuba from a brutal US and Mafia-backed dictatorship in 1959.
There were various actions of solidarity with Cuba which took place across the country. Cork, Galway,
Monaghan, Dungannon, Belfast and Derry. Cpi members participated in these actions of solidarity.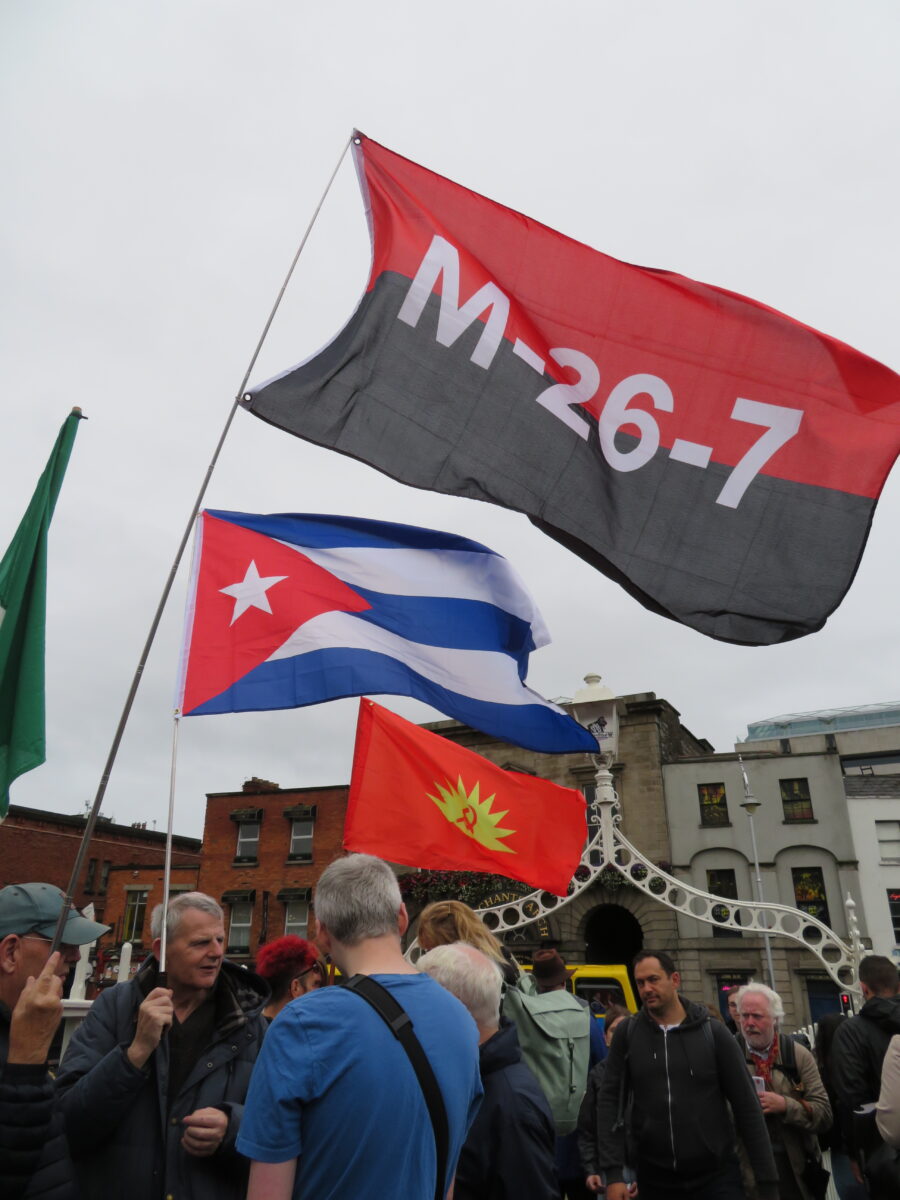 Later that evening a social was held in Connolly Books to raise funds for Medical Aid in Cuba and over Four hundred and twenty euro was raised.