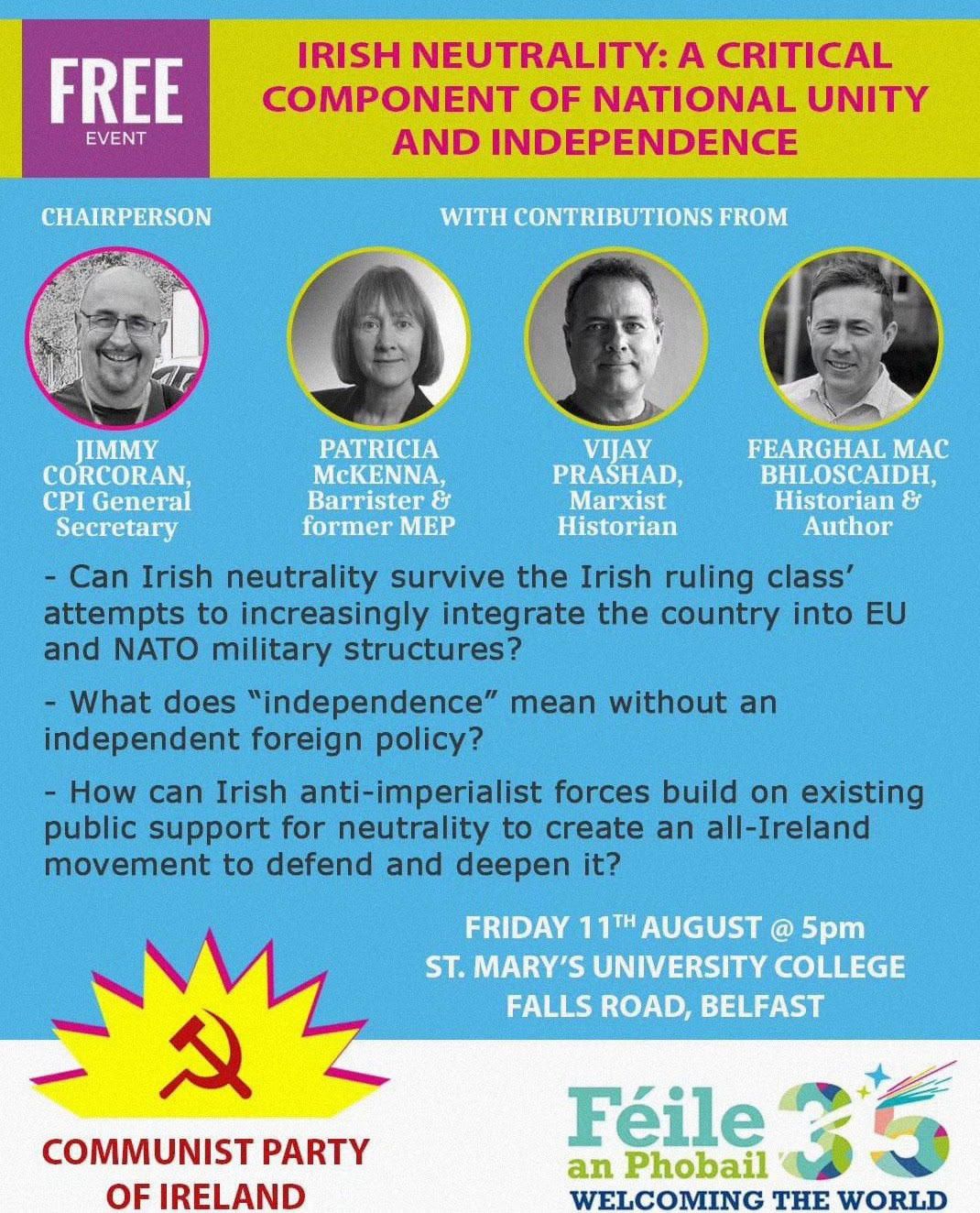 Féile an Phobáil | Irish Neutrality: a critical componenet of national unity and independence
Can Irish neutrality survive the Irish ruling class' attempts to increasingly integrate the country into EU and NATO military structures?
What does "independence" mean without an independent foreign policy?
How can Irish anti-imperialist forces build on existing public support for neutrality to create an all-Ireland movement to defend and deepen it?
FRIDAY 11TH AUGUST @ 5pm ST. MARY'S UNIVERSITY COLLEGE FALLS ROAD, BELFAST
Speakers:
PATRICIA McKENNA, Barrister & former MEP
VIJAY PRASHAD, Marxist Historian (by video link)
FEARGHAL MAC BHLOSCAIDH, Historian & Author
Chaired by: JIMMY CORCORAN, CPI General Secretary