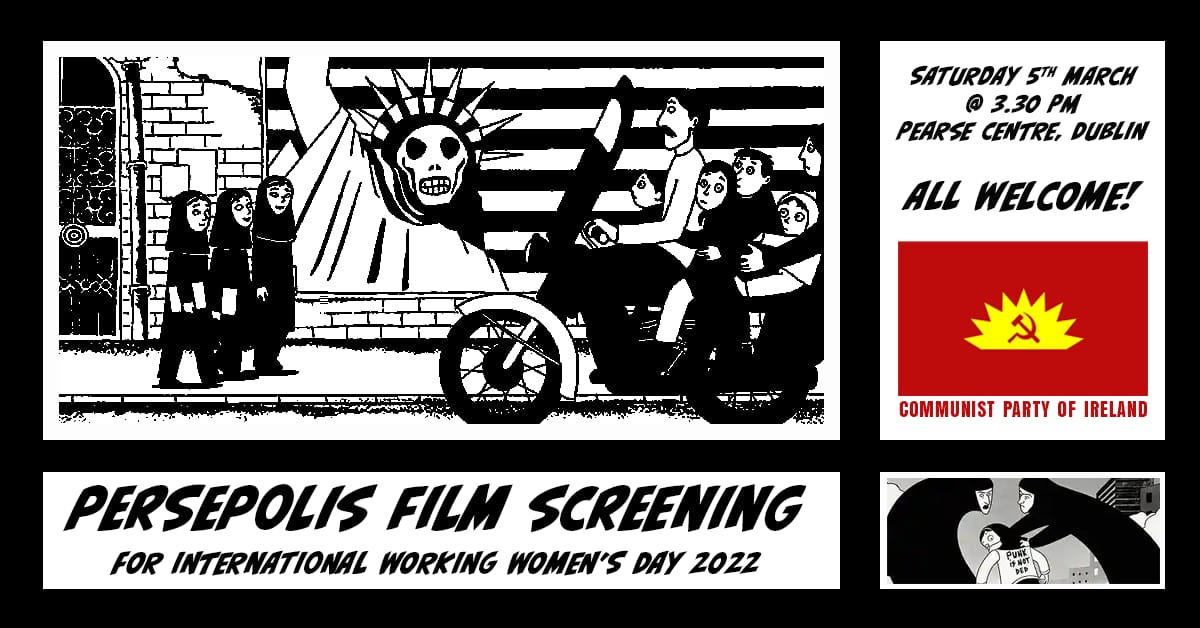 Film Screening – Persepolis #IWWD2022
A free and child friendly screening of 'Persepolis' has been organised by the Communist Party Of Ireland's Women's Committee as part of this year's International Working Women's Day celebrations.

It will take place on the 5th of March in the Ireland Institute, 27 Pearse Street, Dublin 2. Doors open at 3.30pm and film starts at 4pm. Refreshments will be provided and all are welcome.

Based on Marjane Satrapi's autobiographical graphic novel of the same name, the film Persepolis, follows a young girl as she comes of age against the backdrop of the Iranian Revolution. Film rating is PG-13.