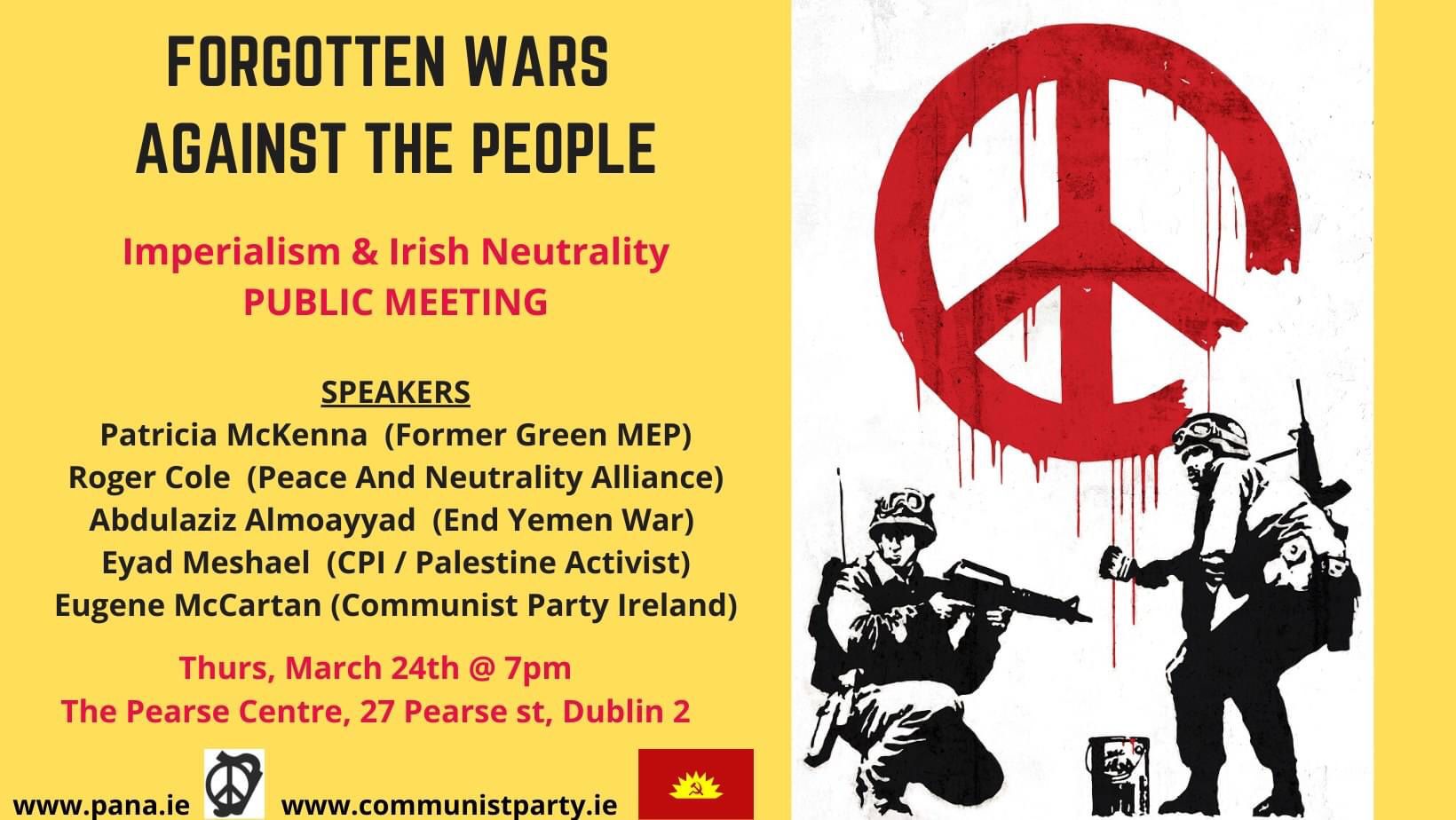 Forgotten Wars Against the People – Public Meeting
The fog of war propaganda
Every day we are faced with a tsunami of war propaganda with regard to events unfolding in Ukraine. Wars, big and small, always have their greatest impact on working people, on those with fewest resources. It is those who have few resources to leave who bear the heaviest casualties.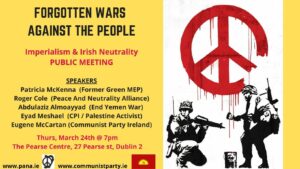 While the people of Ukraine should have our solidarity and our sympathy, we cannot forget others also experiencing the horrors of repression and war. Since 1948 the Palestinian people have suffered great violence and repression, which the main western media have given scant coverage to, mostly placing the blame on the Palestinians and not on their oppressors, the Zionist state of Israel.
Israel is a staunch ally of western imperialism, both regionally and globally. Palestinians live under daily occupation, face murder daily; dozens are arrested and detained without charge; homes are bulldozed, and families evicted from their homes.
The people of Yemen daily experience a war carried on by Saudi Arabia—another close and important ally of western imperialism—with more than 400,000 dead and millions displaced. The Western establishment has failed to take action to end the suffering of the Palestinian and Yemeni peoples.
There is an urgent need to expose the hypocrisy and duplicity of western imperialism in these hidden wars against the people. All people suffering oppression deserve our support and solidarity: there can be no hierarchy of solidarity, no racist approach to who deserves our support.
The Communist Party of Ireland has called this meeting to once again draw our people's attention to the violence being perpetrated daily on people in Palestine and Yemen—only two out of a long list—violence carried out with weapons supplied by the same NATO powers that have the blood of countless wars on their hands.
Public meeting
Time 7-30pm, Thursday 24th March
Ireland institute
27 Pearse St.
Dublin 2.