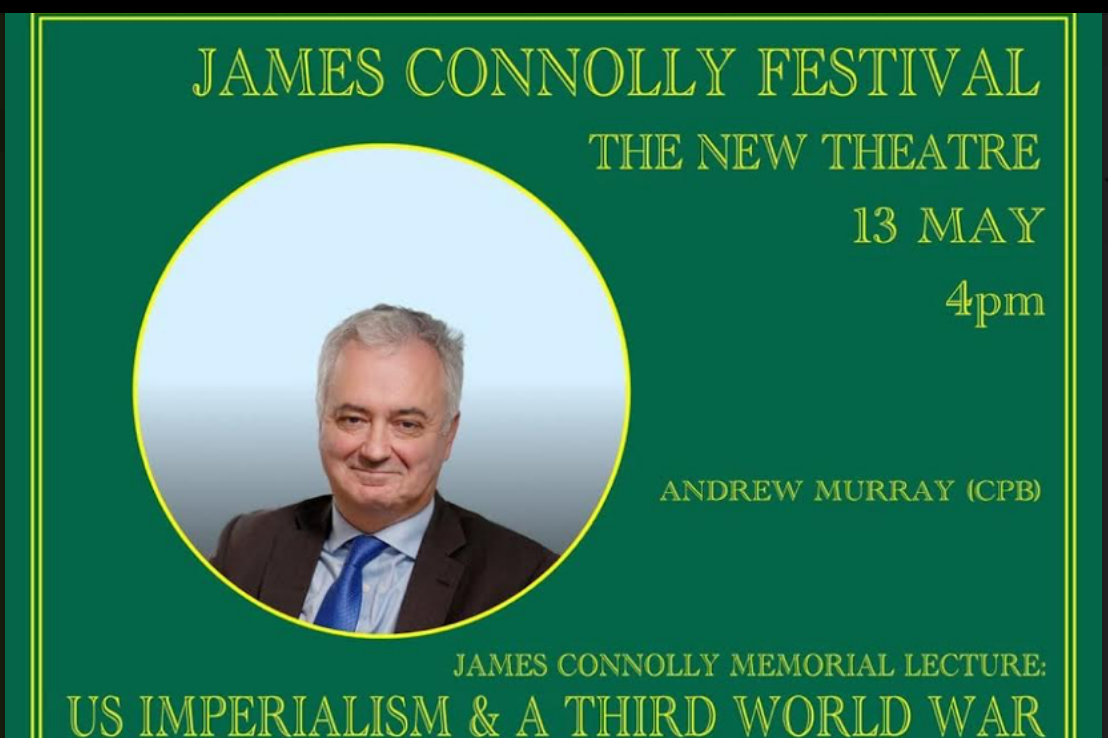 James Connolly Festival- James Connolly Memorial Lecture: " US Imperialism & The Third World War"
This year our guest speaker for the 2023 James Connolly Memorial Lecture is Andrew Murray, former Chief of Staff of Unite the Union. He has a long record in struggle against imperialism and anti-war struggles. He writes for both the Morning Sat and The Guardian newspapers.
Andrew Murray, is a British trade union official and activist. Murray was seconded from Unite the Union to Labour headquarters for the 2017 British general elections, and subsequently become an adviser to Jeremy Corbyn from 2018 to 2020.
Murray began his career as a journalist and later became a senior official, he became chair of the Stop the War Coalition from its formation in 2001 until June 2011 and again from September 2015 to 2016. As chair of Stop the War, presiding at the concluding rally against the Iraq War in 2003, a rally which was the largest political demonstration in British history. After forty years in the Communist Party of Great Britain and then the Communist Party of Britain (CPB). After the removal of Jeremy Corbyn he subsequently rejoined the CPB.
He is the author of several books and numerous pamphlets, including The Communist Party of Great Britain: A Historical Analysis to 1941(1995), Flashpoint World War III (1997), Off the Rails (2001), A New Labour Nightmare: Return of the Awkward Squad (2003), Stop the War: The Story of Britain's Biggest Mass Movement (with Lindsey German, 2005), and The T&G Story (2008). In 2019 Verso Books published his The Fall and Rise of the British Left. The Imperial Controversy (2009).