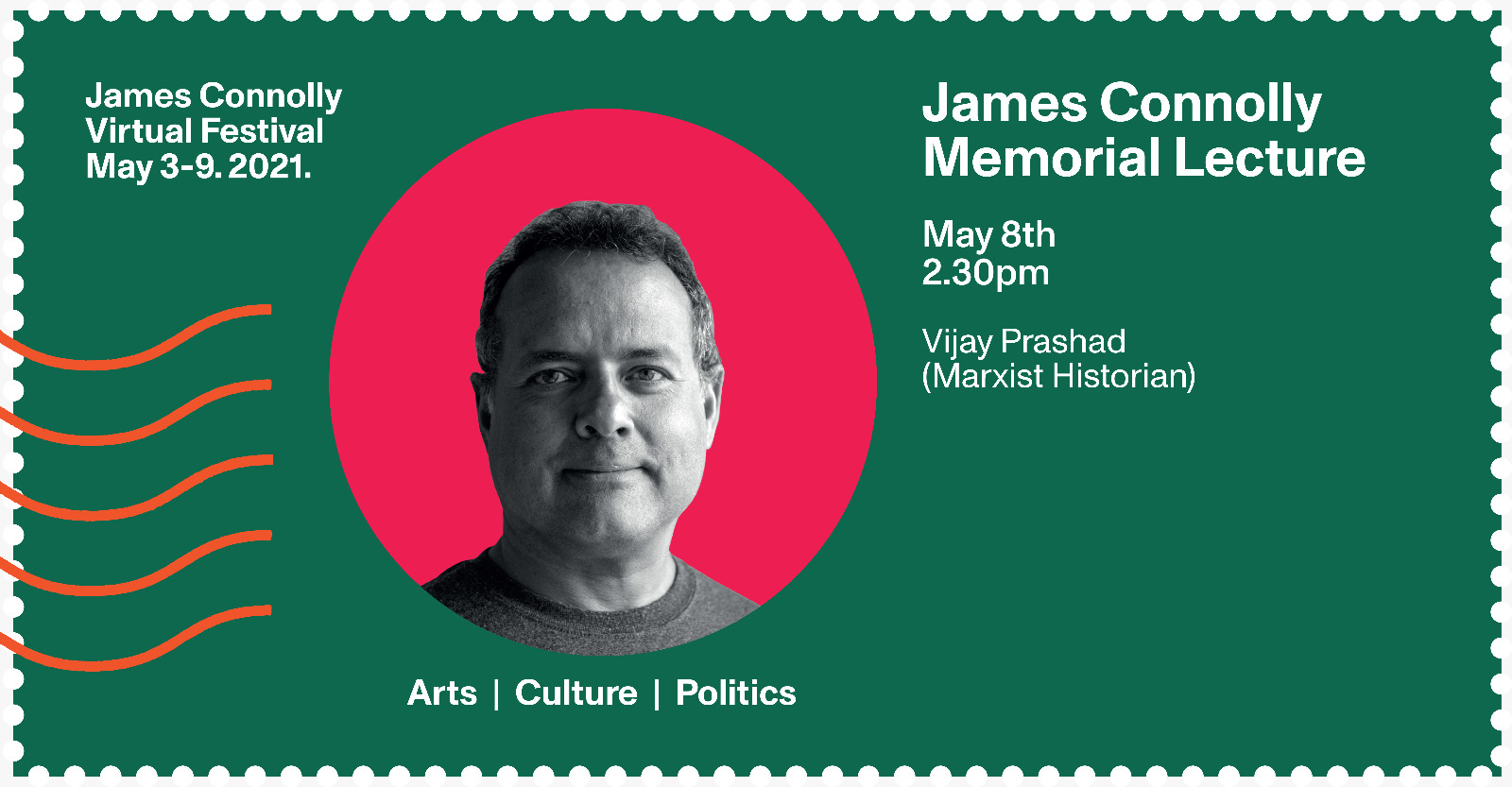 JCF 2021 – James Connolly Memorial Lecture w/ Vijay Prashad
The James Connolly Memorial Lecture 2021 will be given by world renowned historian, journalist and Marxist scholar Professor Vijay Prashad. He is an executive-director of Tricontinental: Institute for Social Research and the Chief Editor of LeftWord Books. The author of over 30 books, Vijay will be discussing Capitalism / Imperialism, the global crisis and the relevance of national struggles in the fight against Capitalism / imperialism today.
Free entry, all welcome!
*This event will be streamed online, links to follow*