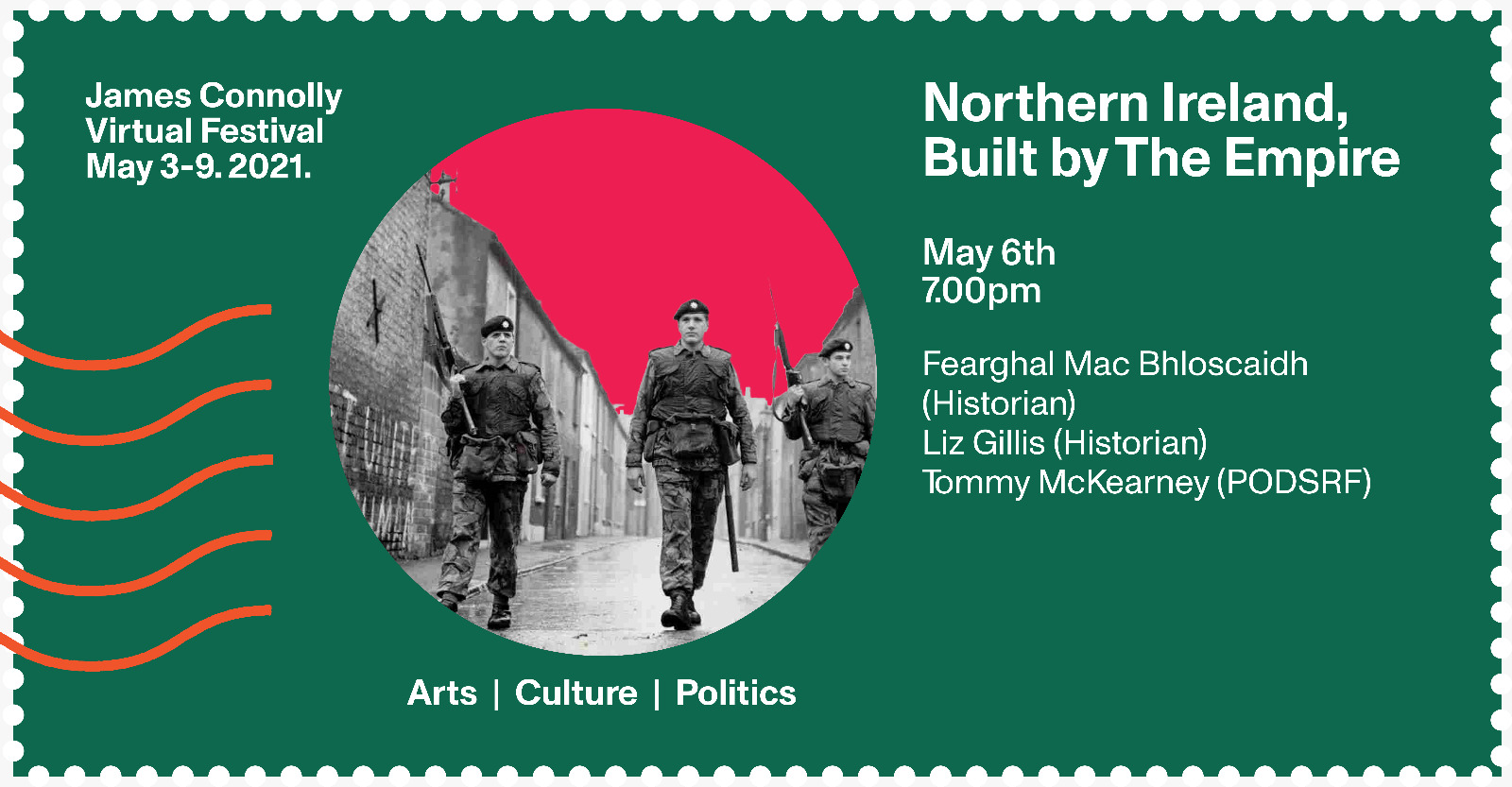 JCF 2021 – Northern Ireland, Built By The Empire
A century ago, the political entity that is Northern Ireland was established through a confluence of interest between British Imperialism and the North's Protestant bourgeoisie. To effect their project, they cynically exploited ancient sectarian fears and prejudices, the consequences of which we live with to this very day.
To recount the history of that seminal time we have with us, two eminent historians; Liz Gillis and Fearghal Mac Bhloscaidh.
Free entry, all welcome!
*This event will be streamed online, links to follow*