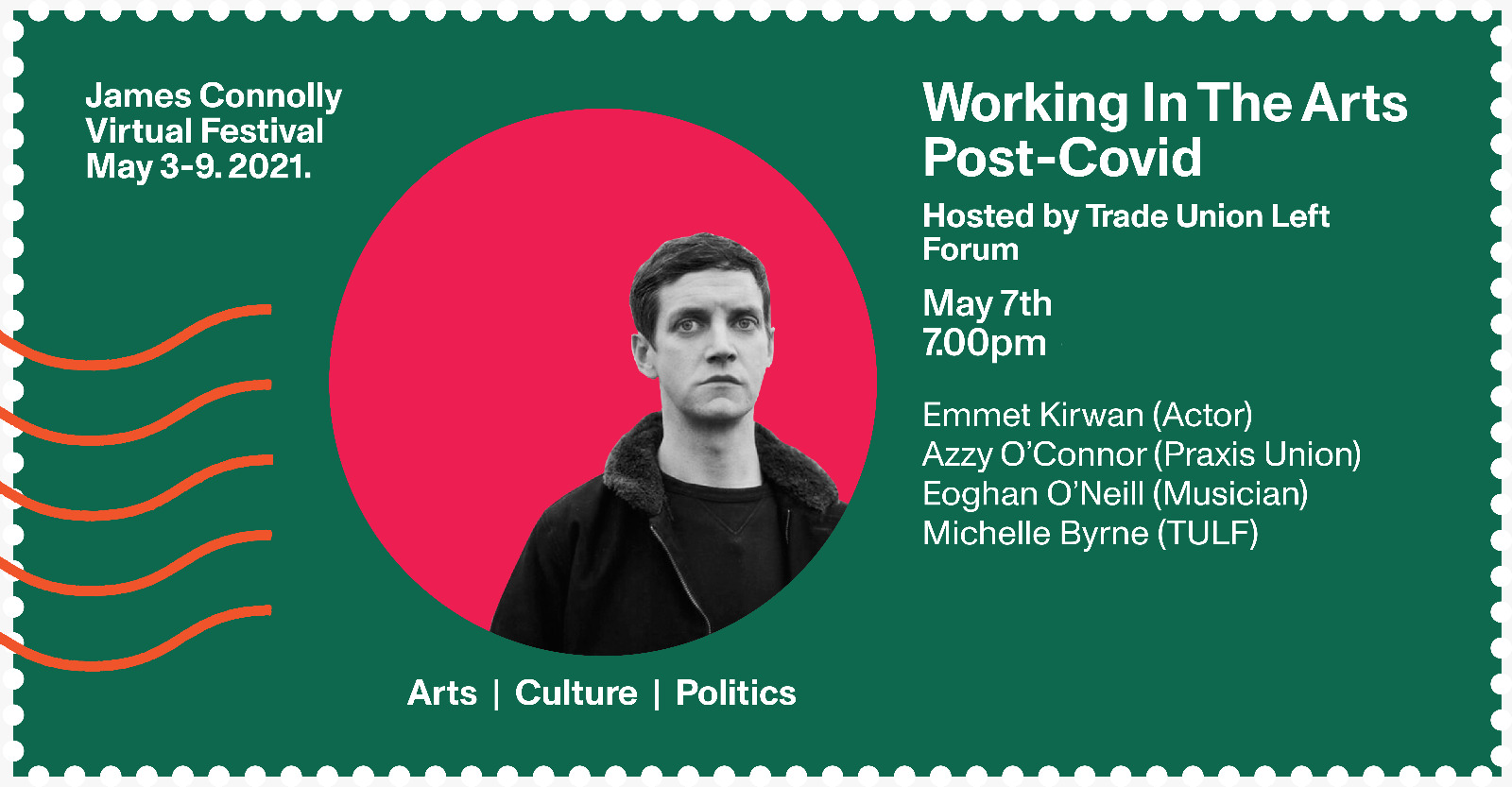 JCF 2021 – Working In The Arts Post Covid
The Arts industry has been on its knees since the onset of Covid-19. With venues, festivals and many other artistic outlets shut down, the future for the arts and artists in Ireland has never been so precarious. The struggle to make ends meet is very real for many artists today and the prospects of being able to forge a living wage from the arts industry seems to be a losing battle for many.
Our guest speakers will be discussing this very subject, coming from a range of artistic disciplines to get their particular perspectives on the industry going forward. Hosted by the Trade Union Left Forum, our guests will include actor and poet Emmet Kirwan, Azzy O'Connor visual artist and communications officer with newly formed Praxis Union and Eoghan O'Neill a musician, author and Communist Party Of Ireland activist. The event will be chaired by Michelle Byrne of TULF.