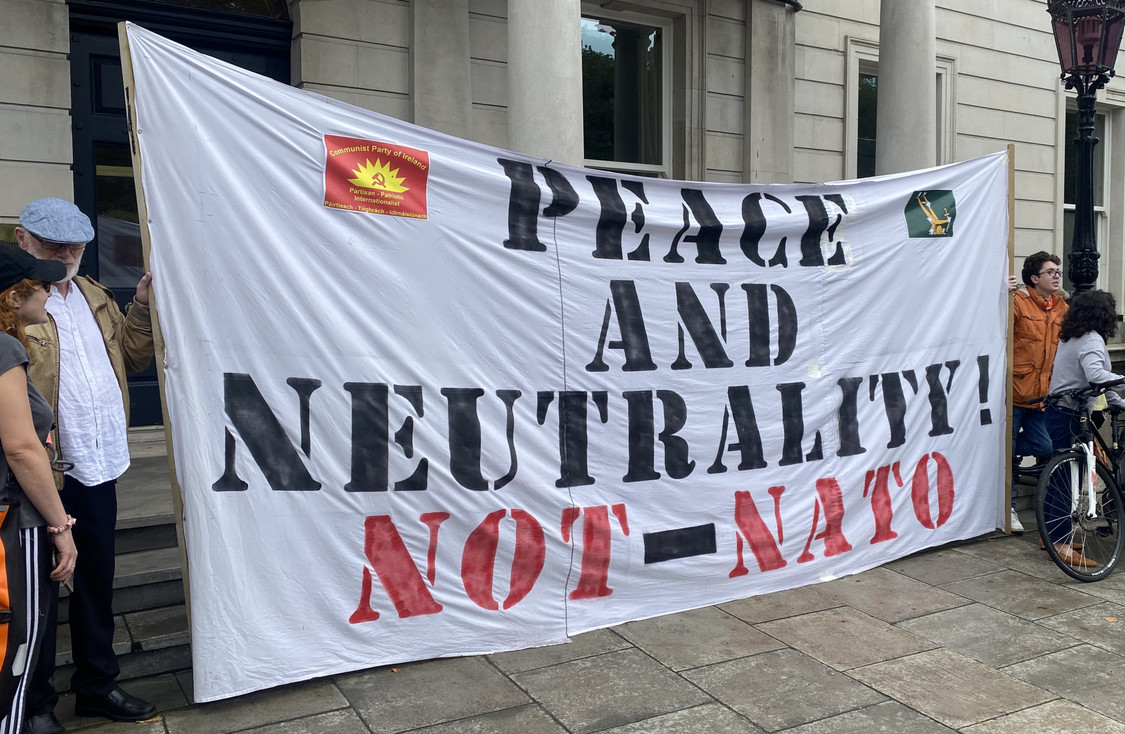 Protest against EU Militarisation Wednesday November 22nd at 1:00pm at Dáil Eireann, Kildare St. Dublin. Organised by the People's Movement
No to an EU Army!
Withdraw from PESCO now!
Reject the new EU Rapid Deployment Capacity.
Active neutrality–our best defence!
Our next protest against EU Militarisation takes place on Wednesday November 22nd against the backdrop of the first EU military exercise with Irish participation.This took place in Spain last month and signals the beginning of an EU Army.
This has not made big news here, as the brutal conflict in Gaza dominated the headlines. So, it is more important than ever that our token protest continues. Please try to be there.
There will be more information on the military exercise later.