This image says all that needs to be said about the rich getting richer and how the growing concentration of wealth is leading to deepening inequality within this state.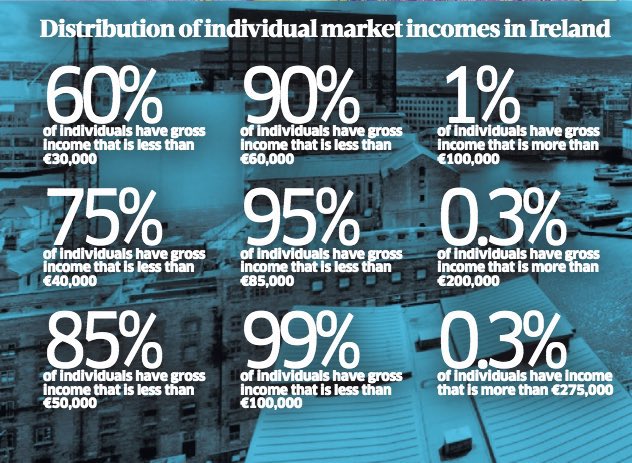 The provision of shelter is now a huge source of profits and is creating a feeding frenzy by speculators, landlords and other parasitic capitalist elements as they demand even greater profits.
Take the provision of shelter out of the hands of vulture funds, speculators, developers and landlords.
Build public housing now.
End the selling off of public housing.
Oppose the "Cost Rental Model"
Rents should be based on affordability.
Take into public ownership all apartments and housing estates that are currently owned by vulture and cuckoo funds, including those belonging to speculative investors both large and small.
People before speculators.
Shelter is a right.
End the abuse and exploitation of tenants.
Stop the abuse and exploitation of precarious and low paid workers.
A better future will belong to those who fight for it. Don't let others decide our collective future.
Organise, Educate, Resist.