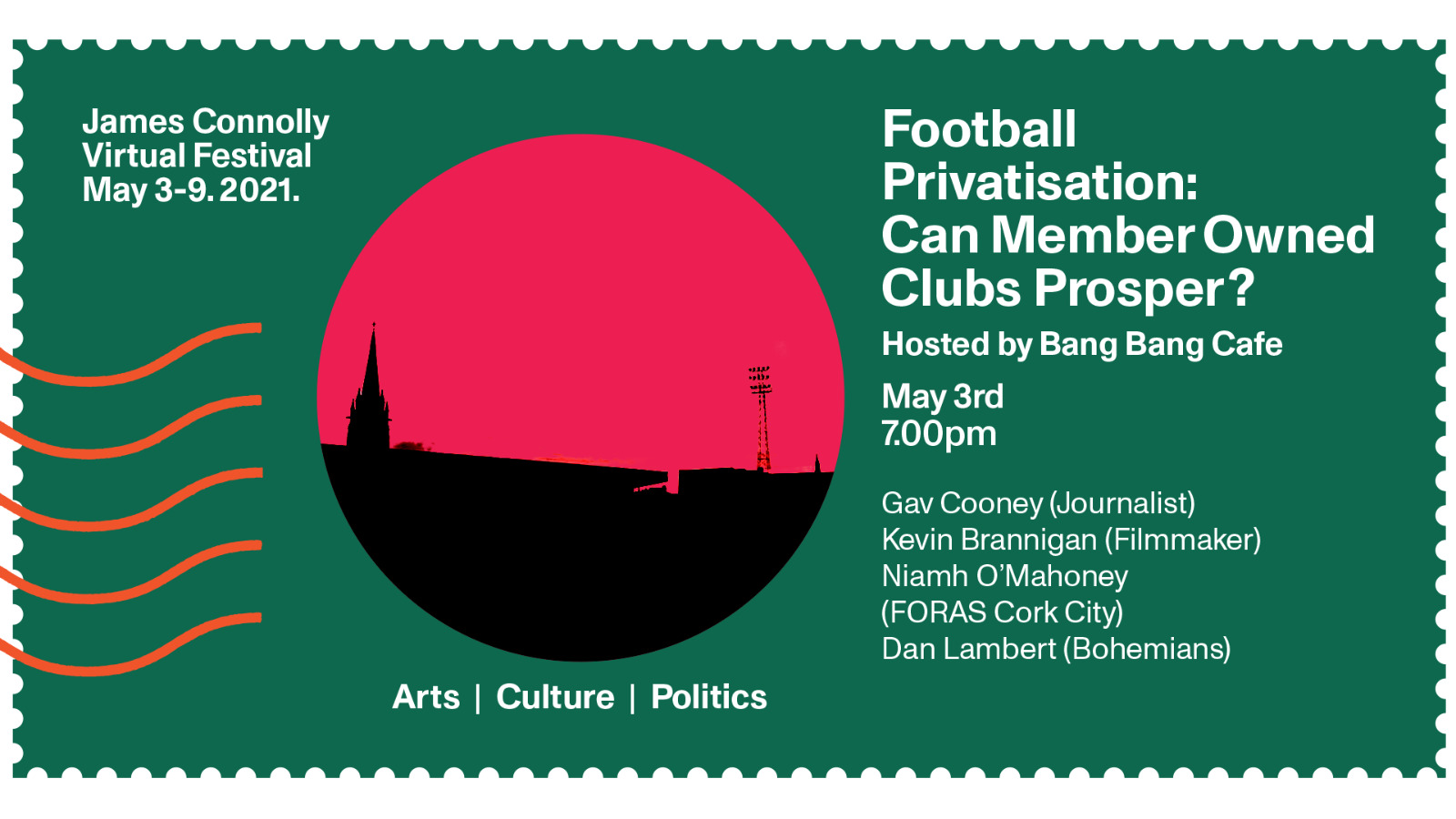 JCF 2021 – Football Privatisation: Can Member Owned Clubs Prosper?
Hosted by Bang Bang Cafe. We launch the festival with a discussion around the privatisation of football and pose the question: Can member led clubs prosper?
Gav Cooney: Gavin Cooney covers Irish football for The42.ie, and contributes to RTÉ Radio One, 2FM and Virgin Media Television.
Dan Lambert: Dan served on the board of Bohemian FC from 2011-2020 predominantly on commercial, marketing and the strategic direction of the club. He is now Bohemian FC Chief Operating Officer.
Kevin Brannigan: Kevin brannigan has produced two films on the subject of Irish football – Kerr's Kids (2018) and In league with Gadaffi (2019). He now works at the42 and is a member of Bohemain FC.
Niamh O'Mahony: Niamh O'Mahony is secretary of the Irish Supporters Network (ISN) and one of two supporter representatives on FAI Assembly. She is a former board member of Cork City FC and was previously Acting CEO of SD Europe, which is a Uefa-funded NGO that promotes good governance and supporter involvement in football.